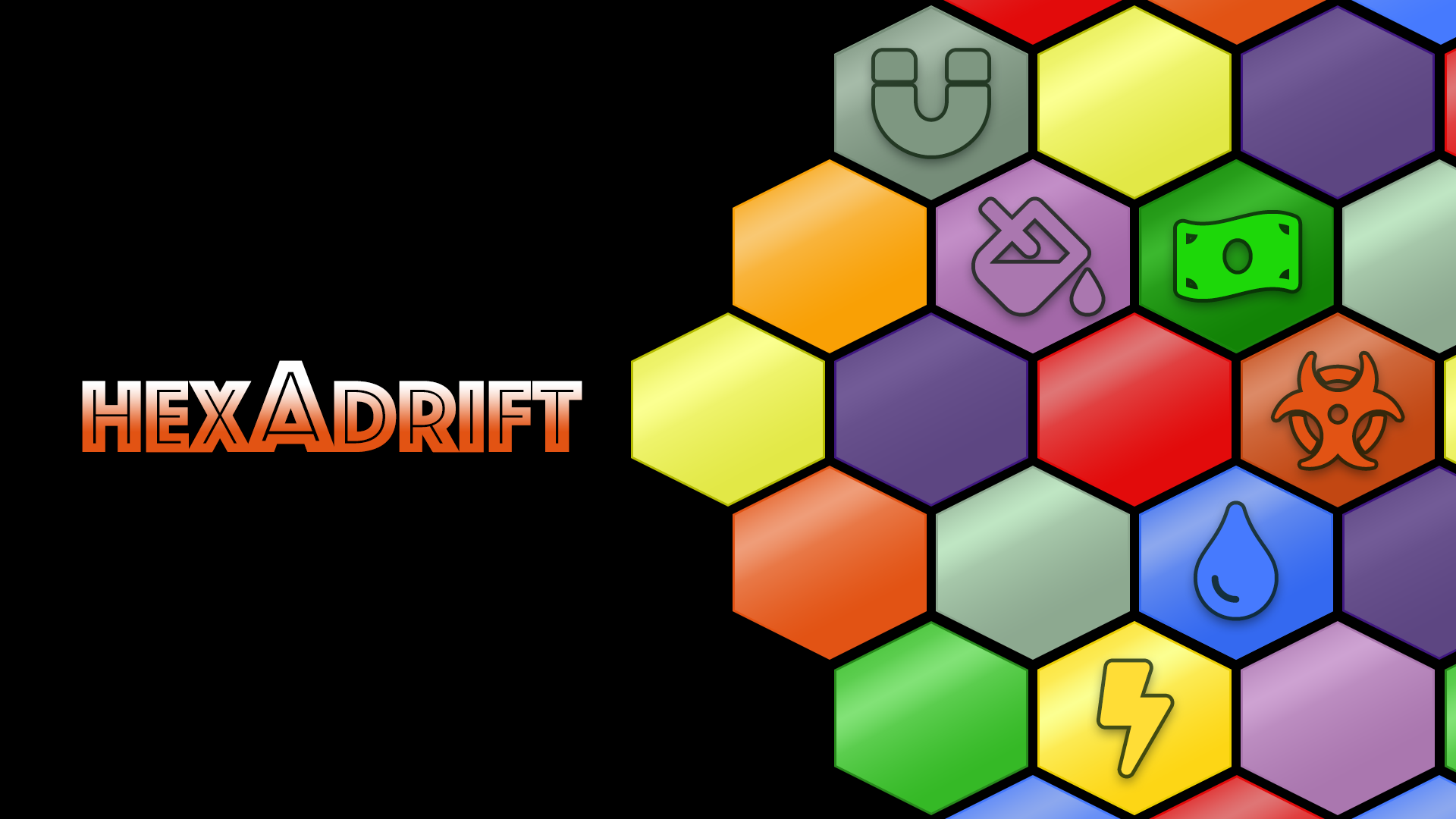 Traverse your way through 11 unique sector maps collecting the resources you need to repair your busted ship. Optimize your fuel usage, plan maximized routes, and watch out for swarming enemies! Hexadrift is a casual 2D-game of strategic planning and evasion!
Explore, collect, repair and evade! You're marooned in the Urnian Galaxy after a catastrophic event damaged your ship, The Eulidean. Explore and plunder all of the Sectors in the area to find the resources you need to repair damaged parts and rebuild The Euclidean!
You and your crew have been sent to the Urnian Galaxy for a routine fly-by. During the mission, an unknown anomaly severely damaged your ship and crashed on the Urnian Starbase TH-1977. You are the sole survivor, except for your trusty HARV9 on-board computer, stranded in the middle of nowhere.
Luckily, the Starbase has functional Sector Scanners that can be used to scan the nearby sectors for all of the resources you'll need to fully repair the Euclidean.
Explore and plunder 11 unique sectors, collect 9 different resource types, strategize and plan the most optimal paths and keep an eye on your fuel usage! Oh, and watch out for the Urnian Aliens, they will chase you down and steal your precious cargo!
Hexadrift is a casual game of resource collection and repair. Gather the resources, credits and fuel you need to fully repair the ship and get back to the comforts of deep space!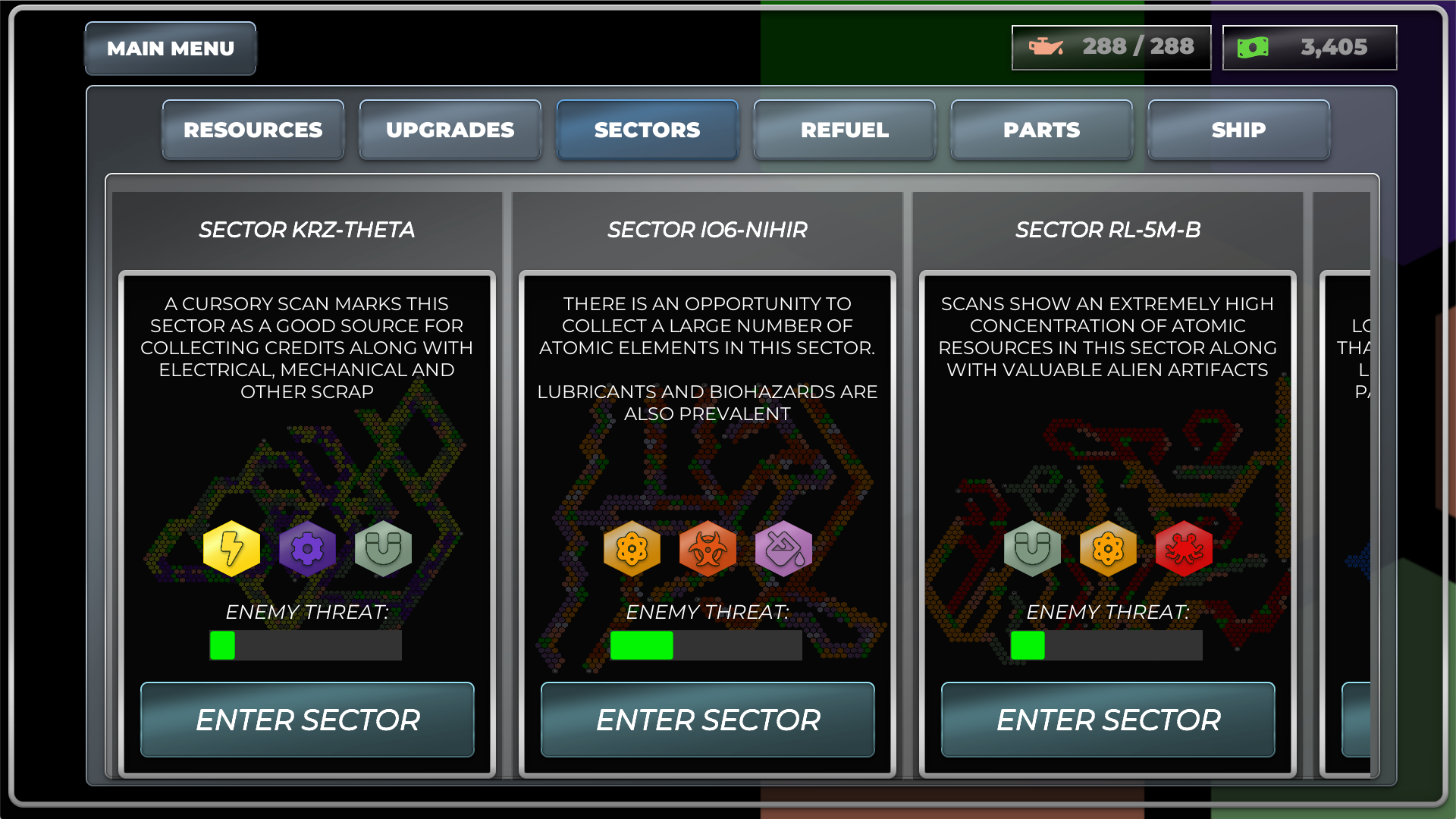 Unlock, explore and plunder 11 unique Sectors!- Find optimal paths through each Sector to maximize your Fuel usage and Resource collection endeavors!
Collect 9 different resources to repair all 16 busted ship parts!
Enemies will chase you throughout your Sector runs and steal your stuff, so be quick!
Strategize what to spend your hard-earned resources and credits on. Will you go straight for repairing the parts? Or methodically unlock all the Upgrades first?
Cloud-save game lets you play across devices with your Steam account! (Game requires consistent internet connection)
Unlock 17 unique Upgrades to help you on your journey!