Welcome to Polyville Canyon!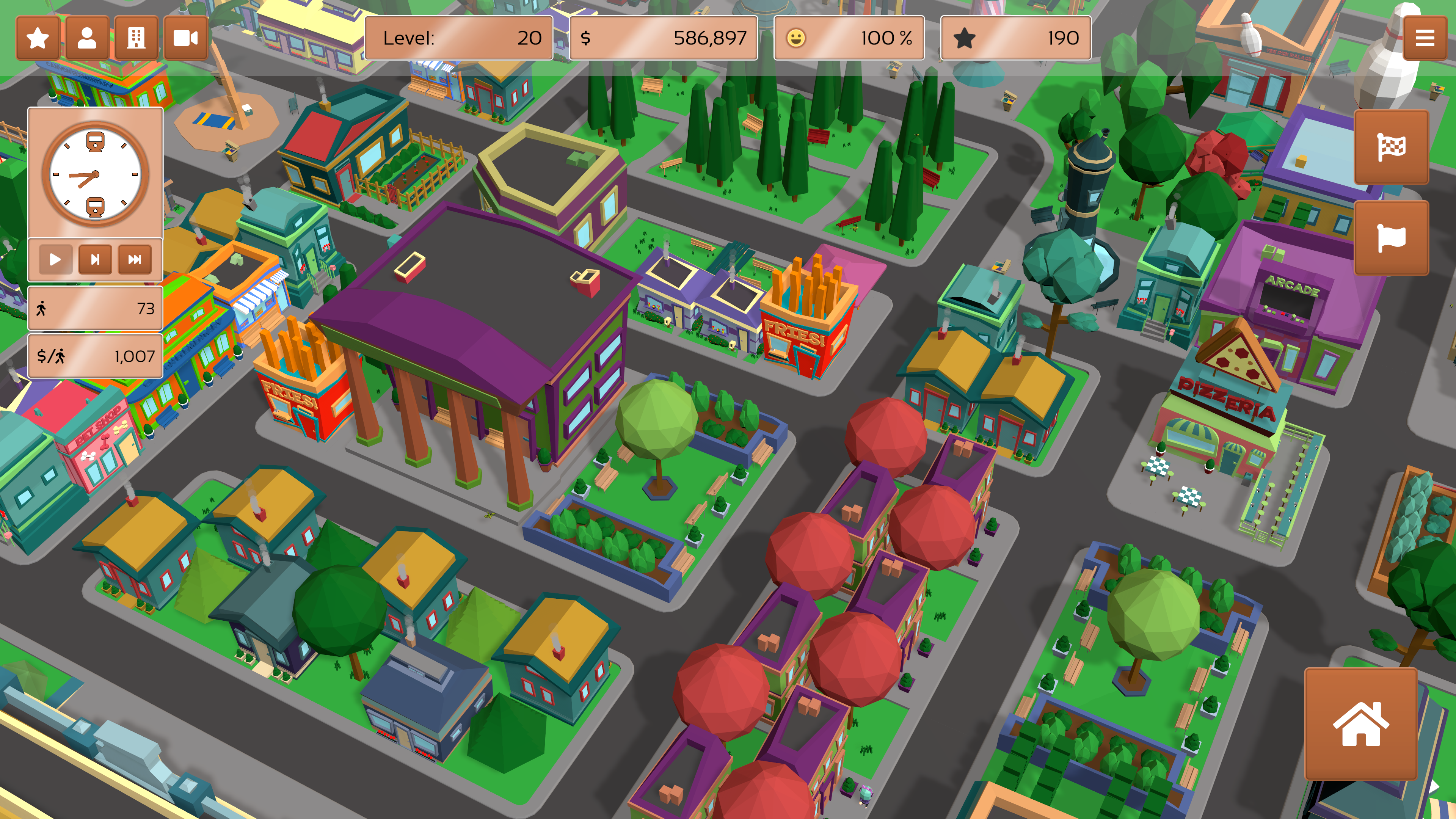 Welcome to Polyville Canyon! A laid-back city builder where nothing bad ever happens! No earthquakes, no natural disasters, no polluting electrical grids, and no taxes or complicated economy to balance!
Relax while you build an entire city for the Neighbors piece by piece! Attract Neighbors and increase Ticket Prices by expanding your town and watch your profits soar!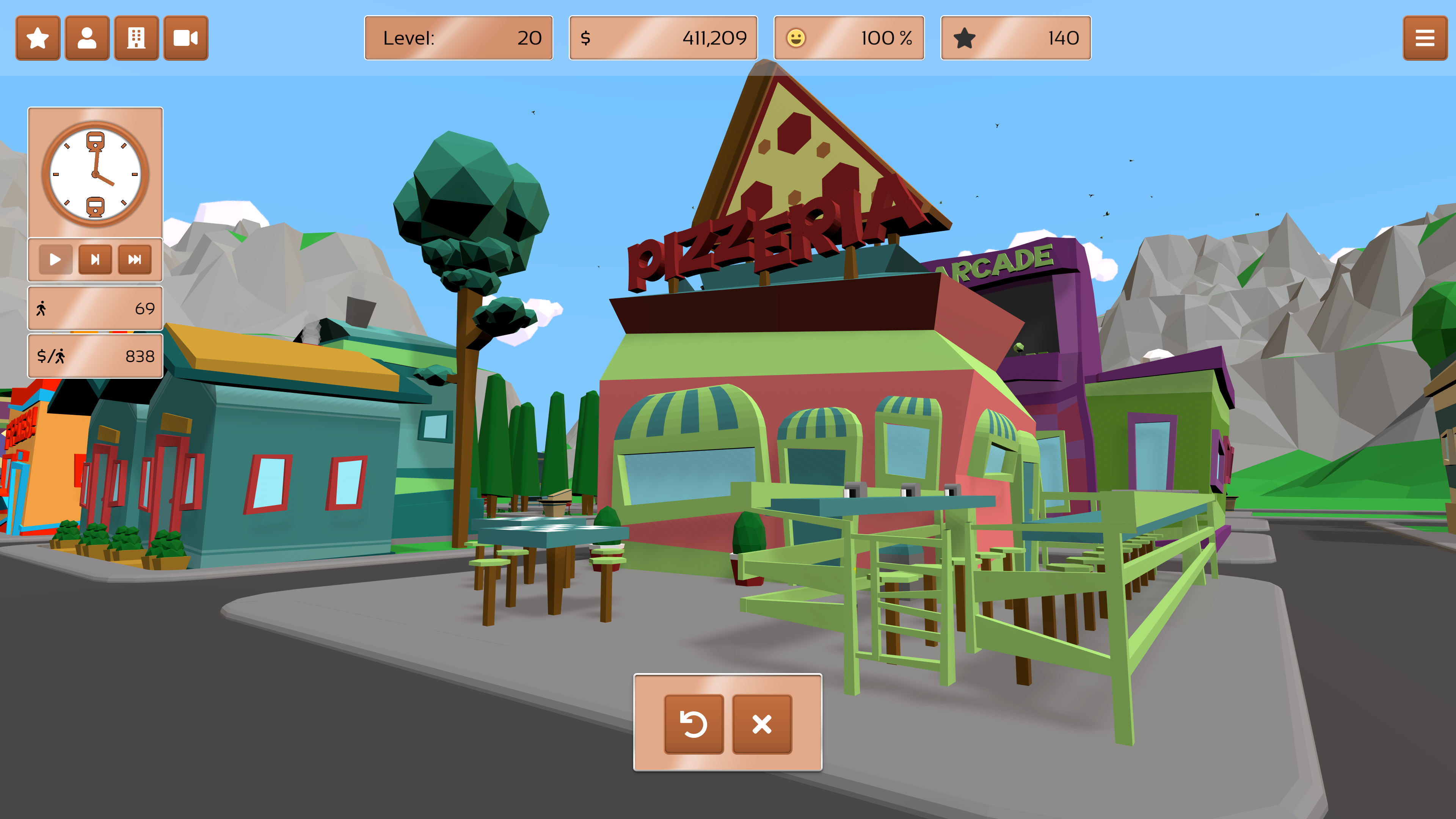 Build your town piece by piece with over 100 residential, commercial and city services and decorate with trees, benches, gazebos, parks and tons of other items!
The more you build, the more Neighbors will want to move in to your town. The more Neighbors you have in your town, the more money you make when the train arrives!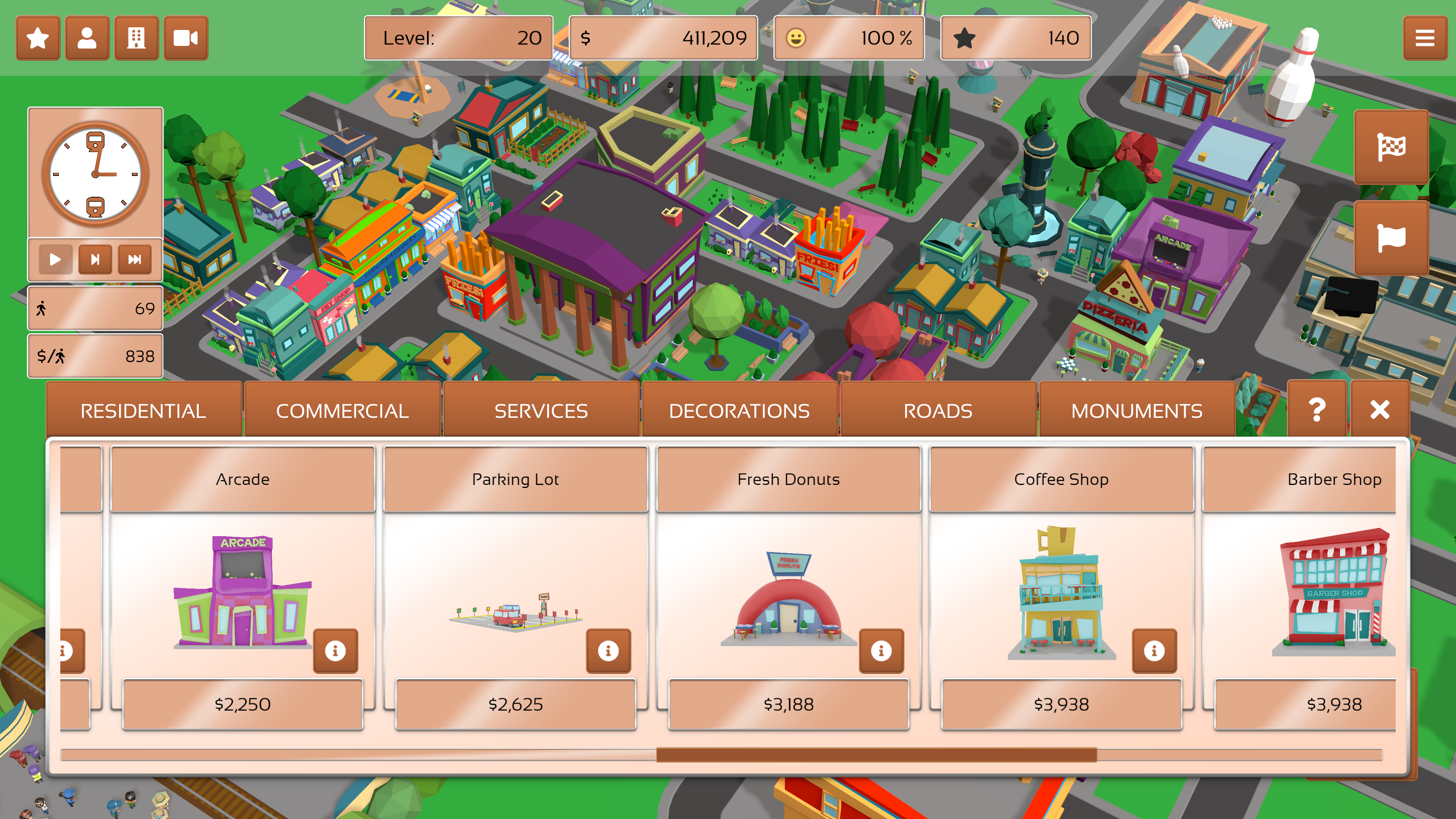 Complete simple objectives for the neighbors and they'll reward you with XP to level up and some hard-earned cash to build even more!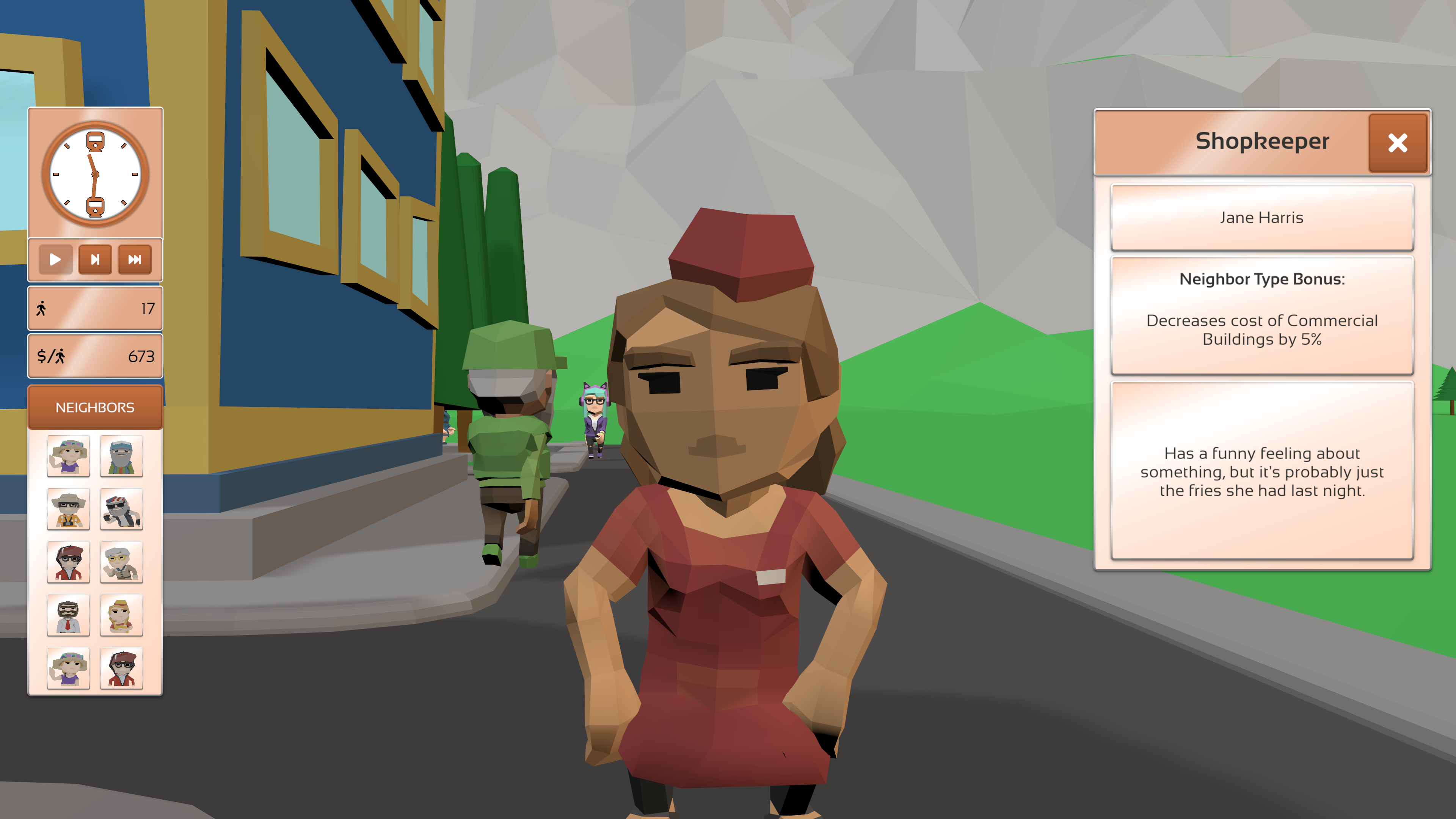 Interact with the neighbors strolling around town! Every neighbor provides some type of bonus, whether that be extra XP for building items, extra money when the train arrives, or discounted prices!
Walk around town in your neighbors shoes by going into first-person mode to see what they see!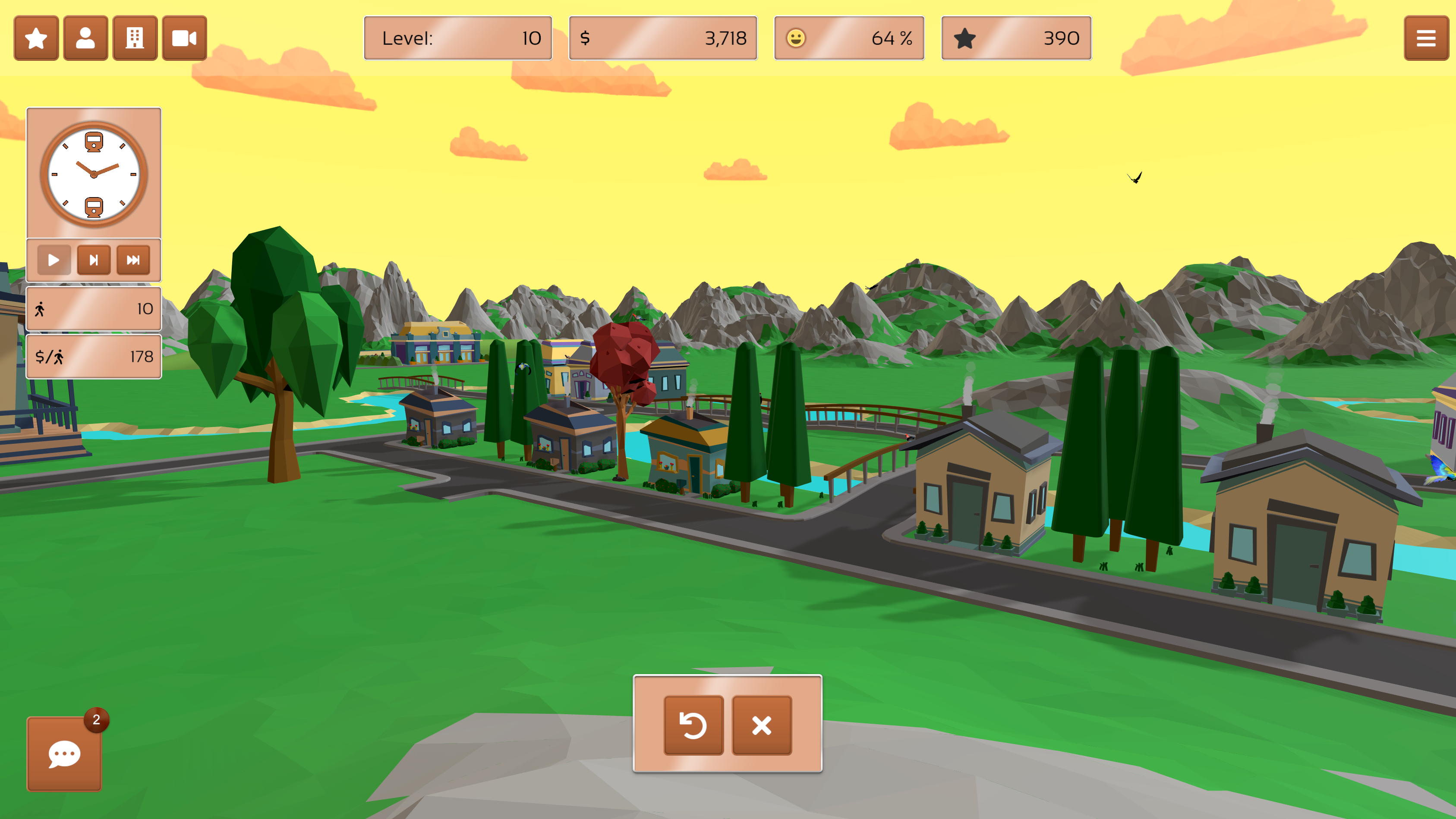 Or walk around town in YOUR shoes! Go into first-person mode and freely walk around your creation! Check out all the buildings, decorations and neighbors up close and personal!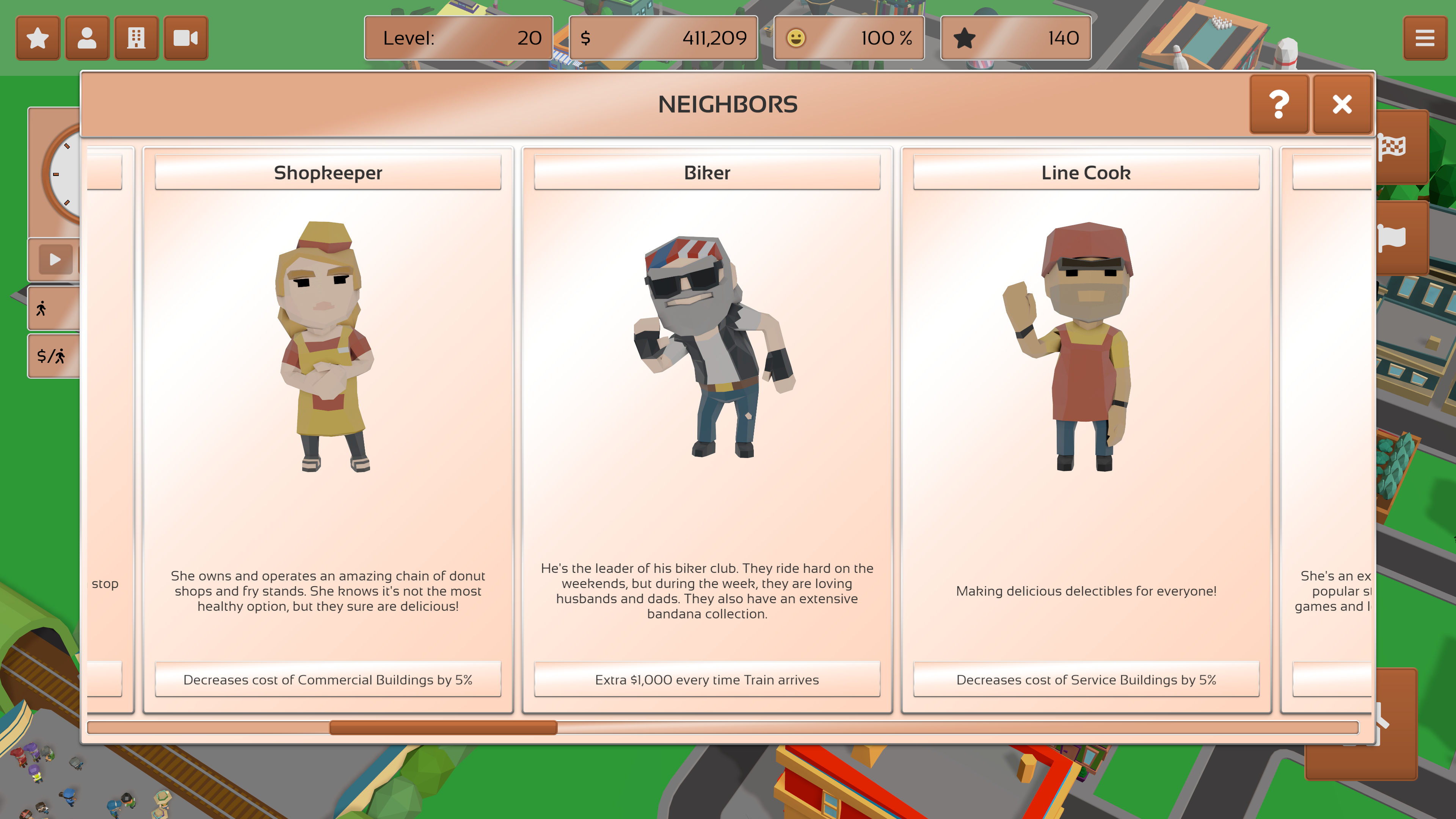 Leveling up is easy, all you have to do is keep building! Every time you reach a new level, new items and neighbors will be unlocked providing additional bonuses to income, item prices, and happiness!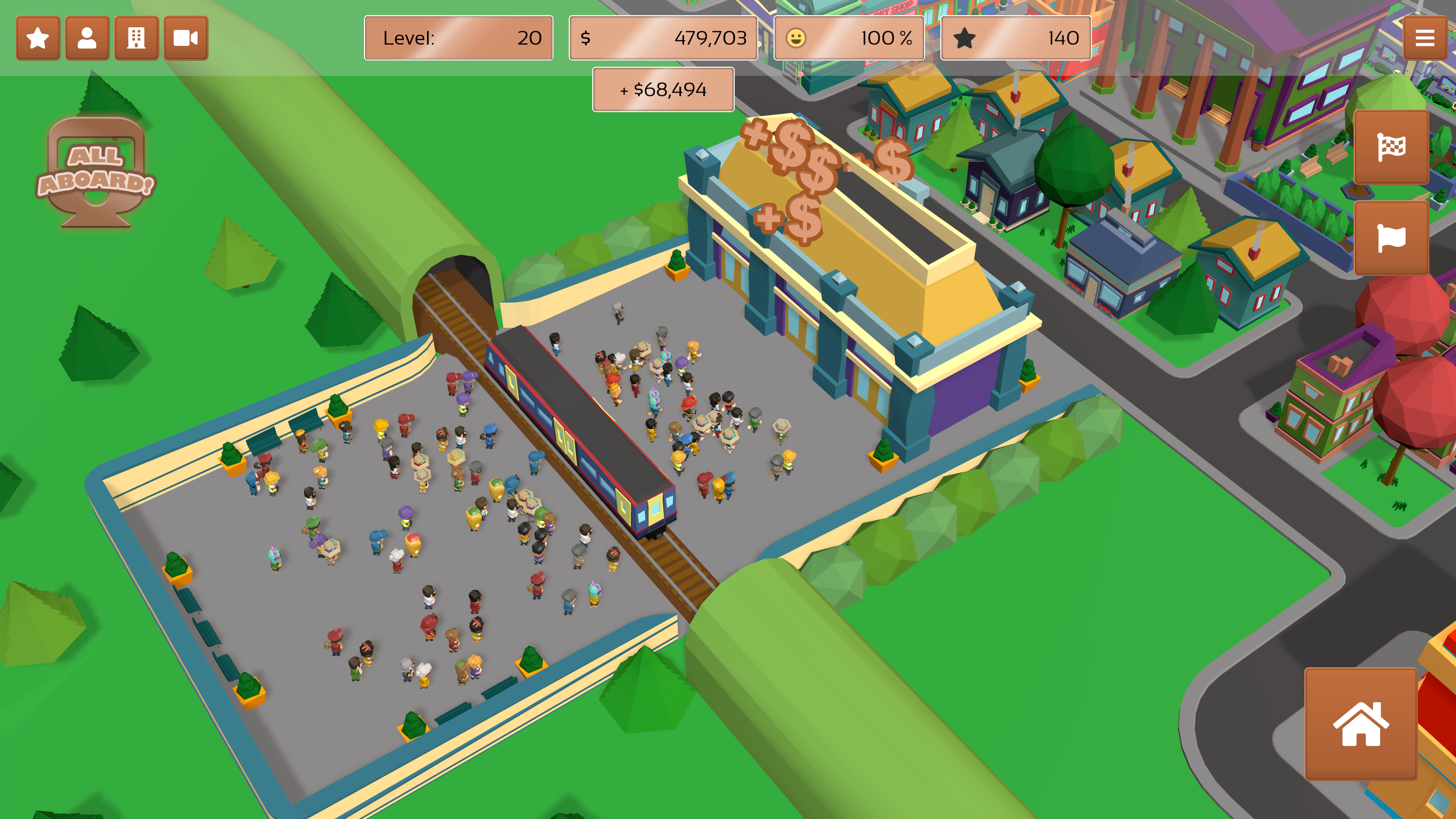 Build dozens of items in your town however you'd like! Place everything piece by piece and make your Polyville Canyon a unique creation of your own!
Roads, Residences, Commercial building, City Services and Decorations are all available to you and your neighbors!
Polyville Canyon is coming in May 2021 to Windows, available on Steam. Add it to your wishlist today!